Timbo - Spring pictures have arrived and are available for pick up at the HS office starting today, Monday, May 23.
Timbo - Spring picture just arrived. You may pick them up in the HS office at your convenience starting Monday, May 23.
The Timbo Athletic Banquet was a huge success! Thank you to our parents and athletes for coming out! Thank you to everyone who made this possible!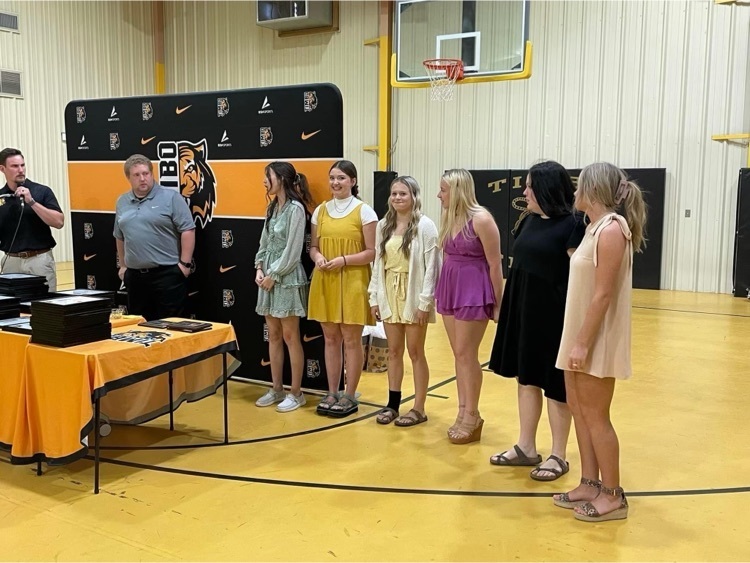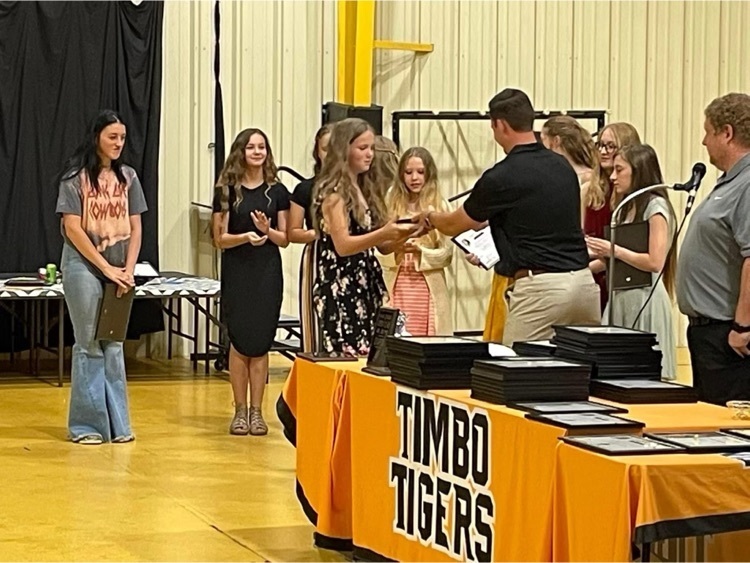 Timbo - Please join us this morning. Kindergarten graduation will begin at 9am in the gym. 6th grade graduation will follow starting at 10am. Come out and support our students. Both graduations will be live streamed on our YouTube athletics page. Thank you.

Timbo: TIMBO: Muffins for Moms & Donuts for Dads turned out to be a huge success!!! Thank you to Stone Bank, Jill Brewer, Marilyn Seaton, all faculty and staff, and our Save the Children Program for allowing this event to come to life! Thank you to the parents who came out to support our students!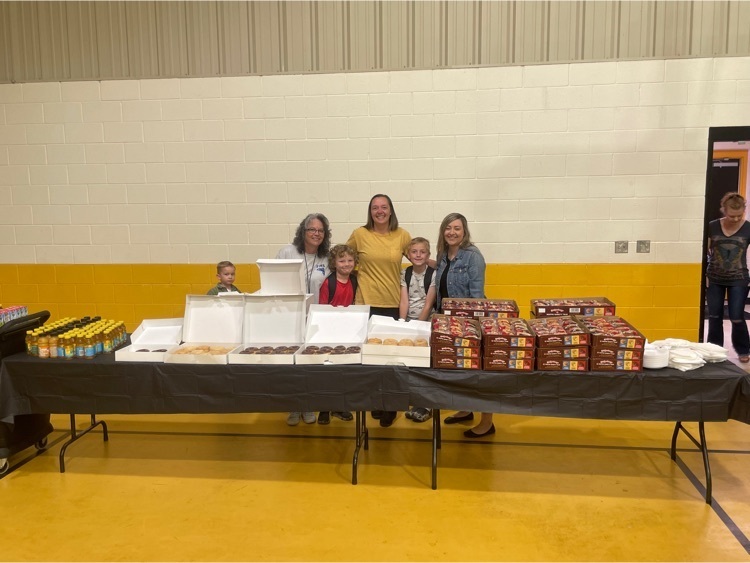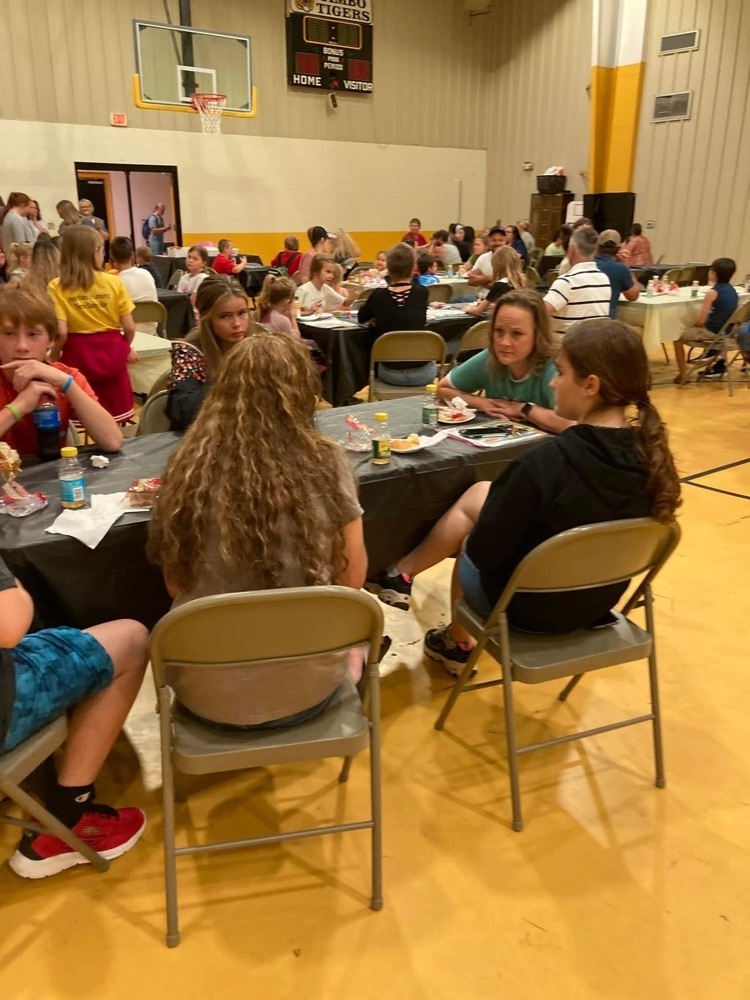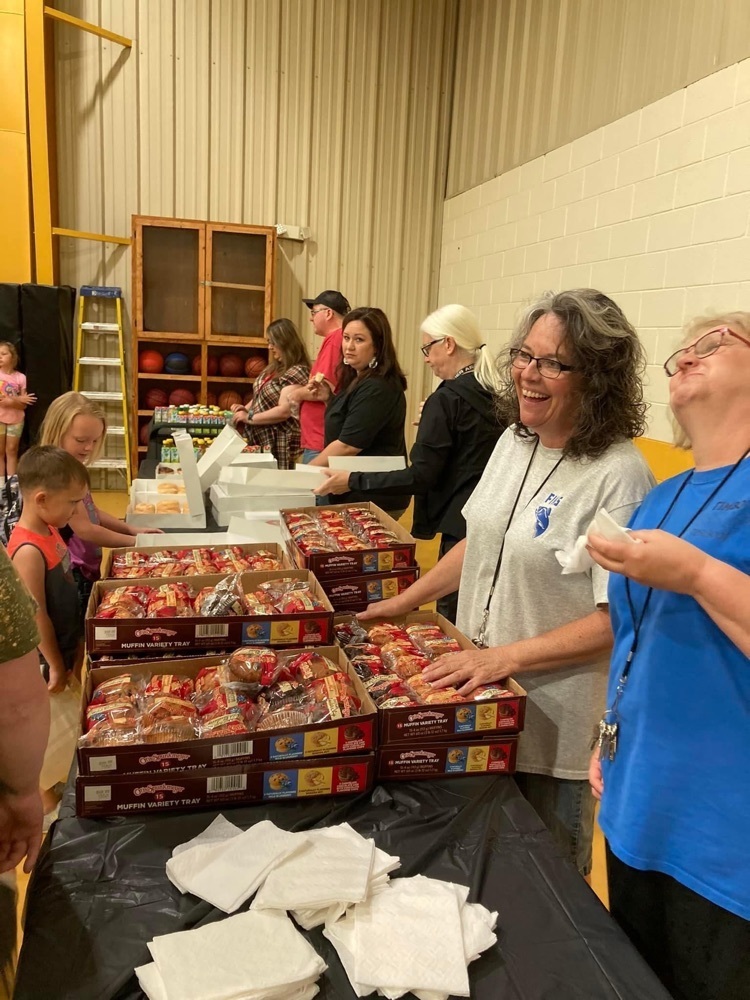 Timbo Elem. Awards: We are all so proud of our students this year!!! Congratulations 1st-5th grades!!!!!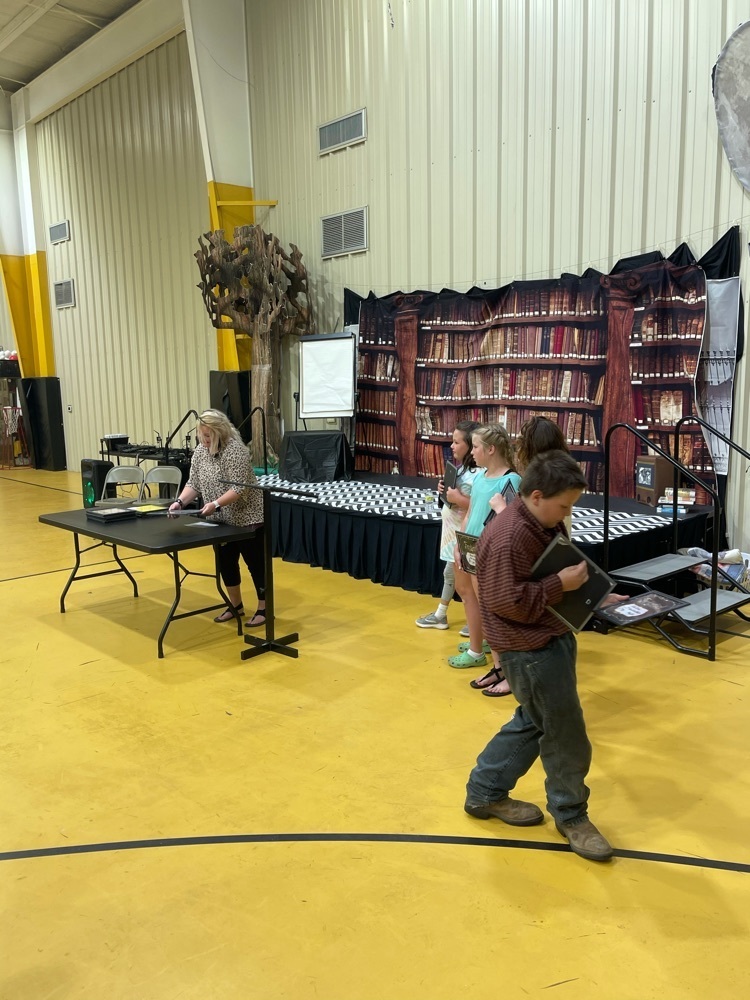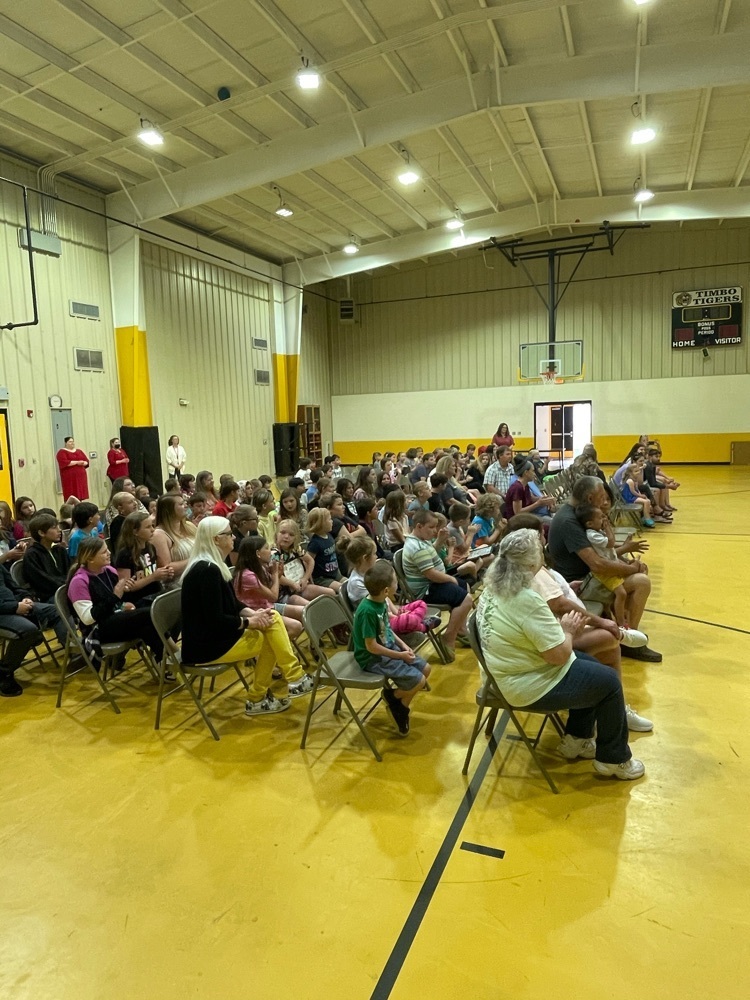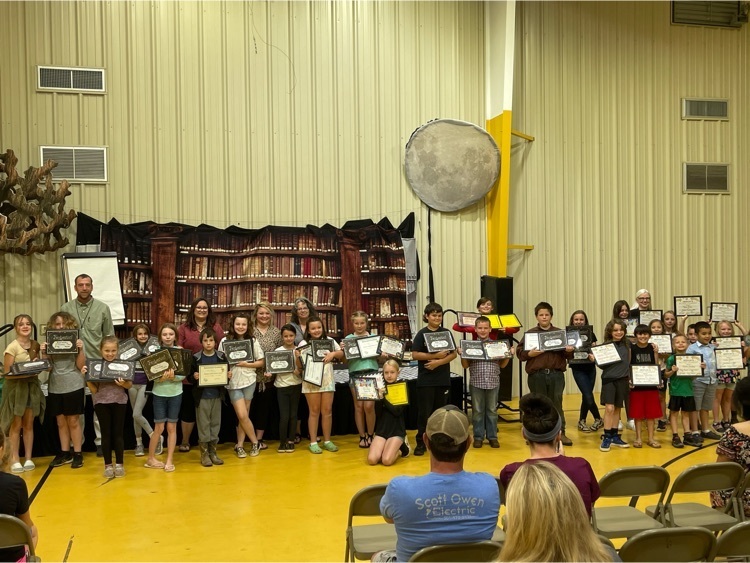 Congratulations Timbo 2022 Seniors! Thank you to the families and friends who came to support our graduates Saturday night. Best wishes for a bright future.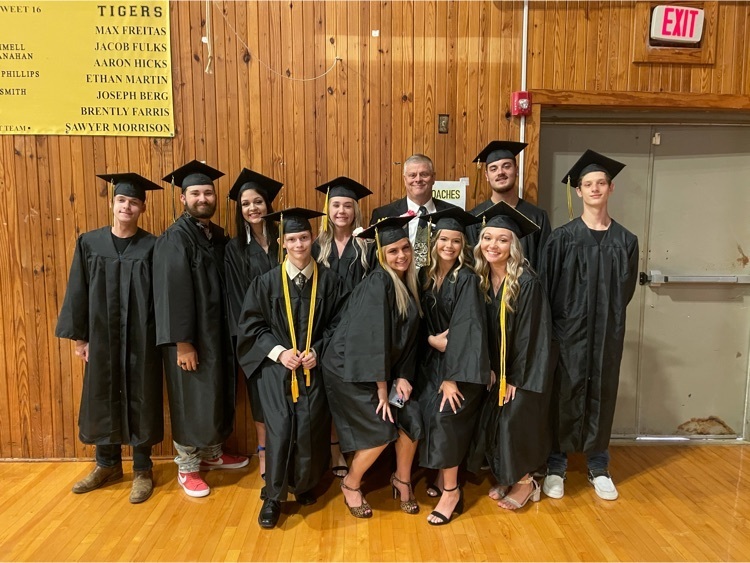 Thank you Calvary Baptist Church! The Timbo 2022 Seniors enjoyed their luncheon, and the school appreciates all you do for us and your community!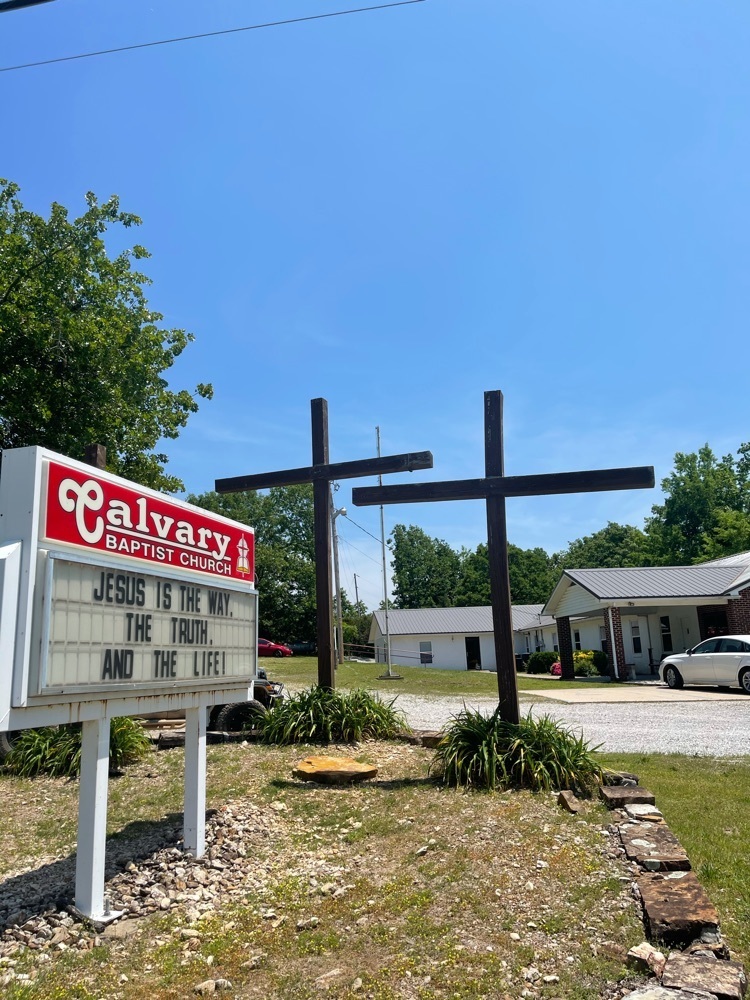 TIMBO: Timbo Schools would like to thank the Timbo Valley Church for a spectacular baccalaureate service for our graduating seniors and our surrounding family and friends. We would also like to thank them for the wonderful meal provided afterwards. We are so incredibly thankful for all of you!!!!

Timbo Seniors 2022!! It's almost that time!

Timbo: Accelerated Reader Trip!!! We are so proud of all the students who met all their 9 week goals all year!!! Time to have some fun!!!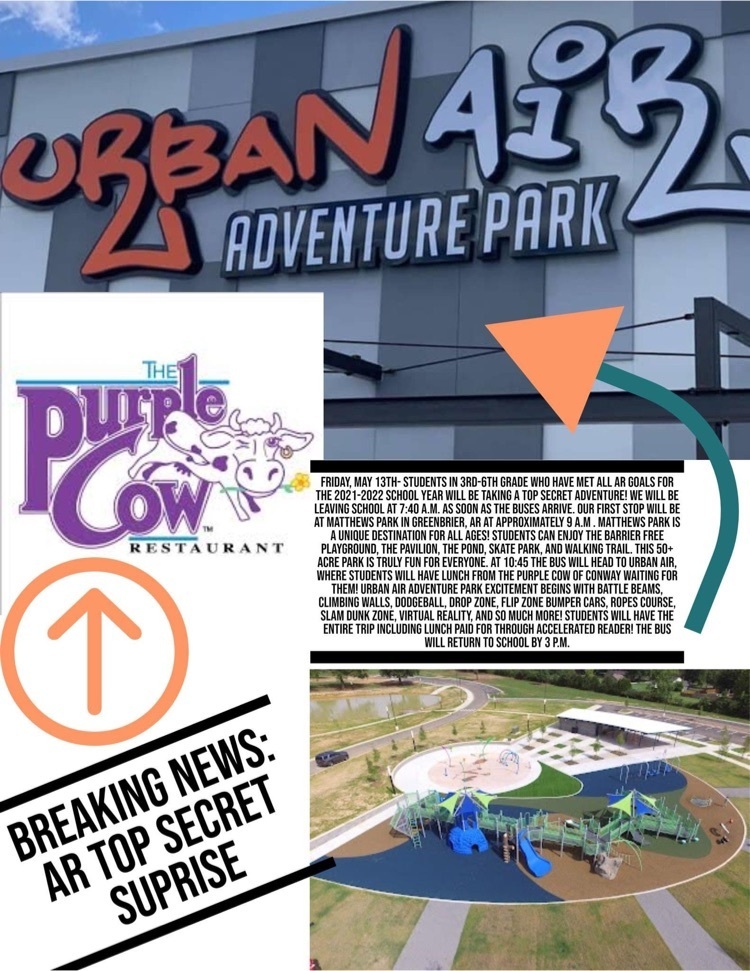 Timbo: Kindergarten and 6th Grade Graduation - Get the tissues ready!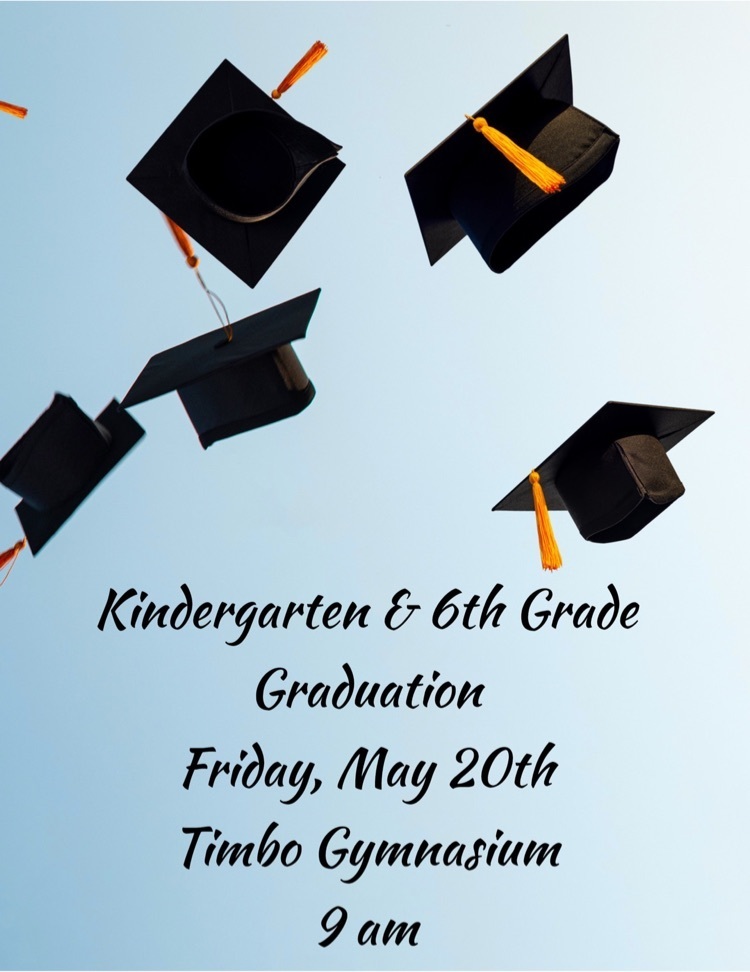 Timbo: Please come out and support all our student athletes! They have done amazing things all year!!! #Tigers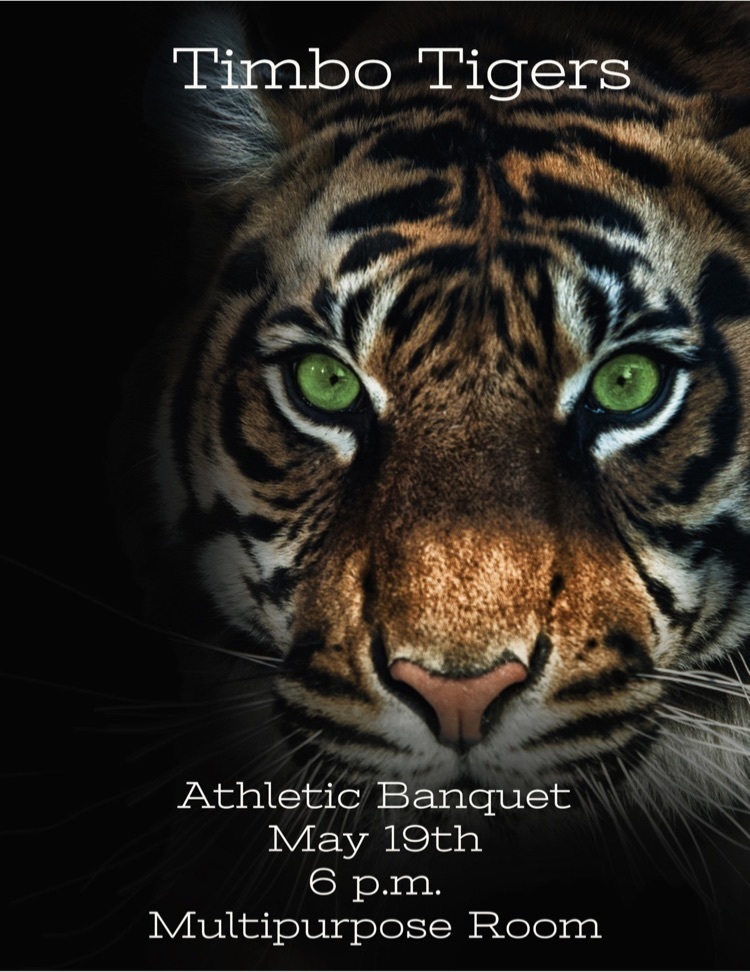 Timbo: Class field trips!!!!

Timbo: Please join us for our award ceremonies!!!!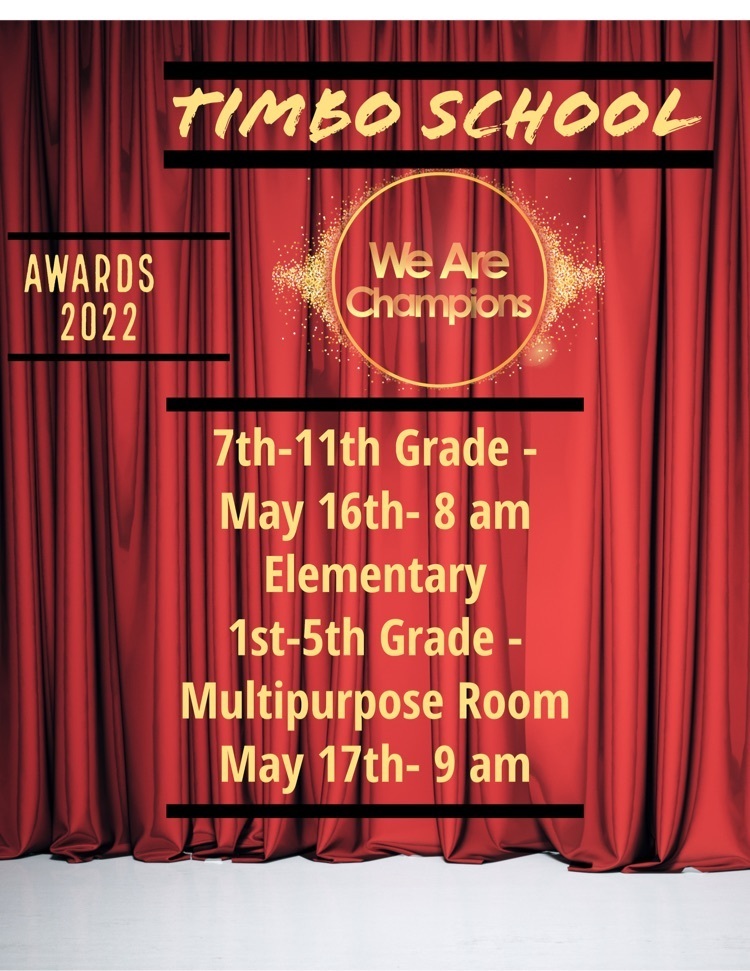 Timbo: Prek-6 grades would like to cordially invite all our moms and dads to join us for muffins and donuts!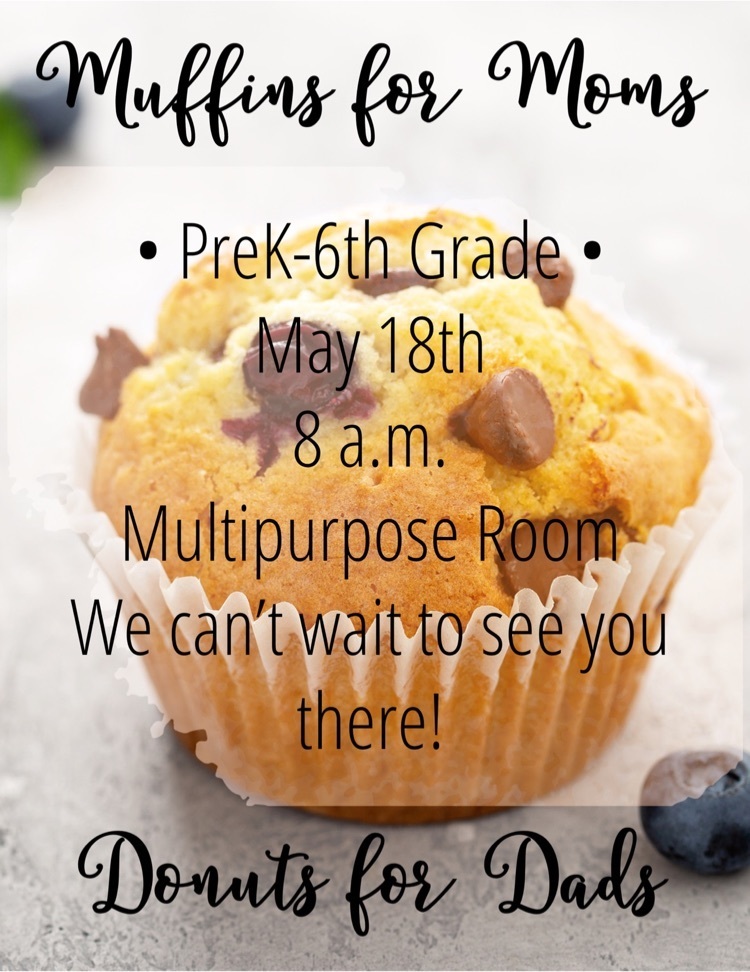 Timbo: Thank you to Ms. Rachel and the Timbo Dollar General for donating to our #hydratetoconcentrate station!!! We live in such a wonderful community!!!

TIMBO: Mrs. Roth's 3rd & 4th Grade will be presenting the Performances of Matilda & Charlie & the Chocolate Factory on Tuesday, May 17th at 12:15 p.m. in the Timbo Elementary -Multipurpose Room. We can't wait to share this experience with you!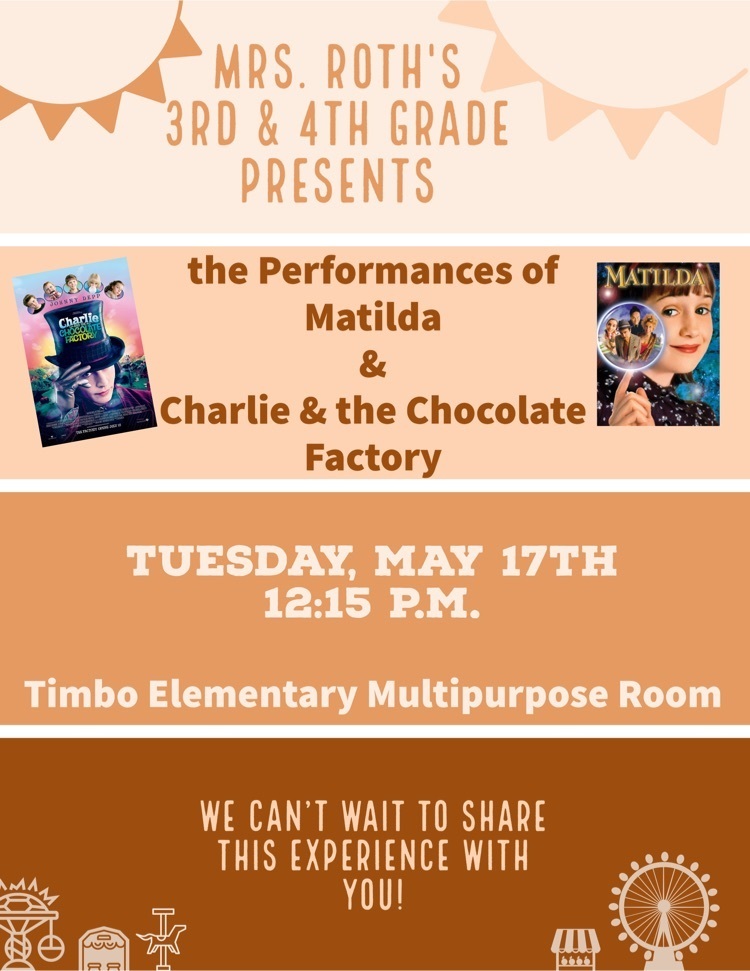 TIMBO: Timbo School would like to thank First Service Bank for providing our faculty and staff scrumptious cookies for Teacher Appreciation Week! We appreciate you all so much!!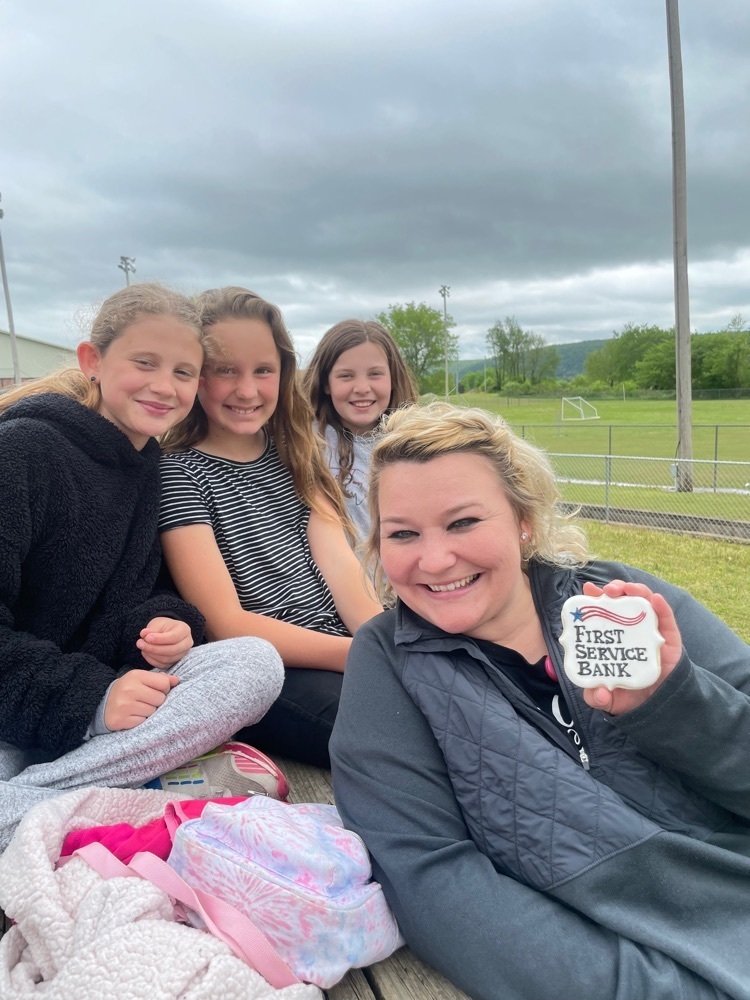 Timbo: Thank you to Timbo Grocery for being the first ones to begin stocking our #HydratetoConcentrateStation this month! We completely emptied it over the last few weeks preparing for testing! This is a total game changer for our students. If you would be willing to donate juice, water, or drinks, please contact us! #Tigers!!!!